var _gaq = _gaq || []; _gaq.push(['_setAccount', 'UA-37111643-1']); _gaq.push(['_trackPageview']);
(function() { var ga = document.createElement('script'); ga.type = 'text/javascript'; ga.async = true; ga.src = ('https:' == document.location.protocol ? 'https://ssl' : 'http://www') + '.google-analytics.com/ga.js'; var s = document.getElementsByTagName('script')[0]; s.parentNode.insertBefore(ga, s); })();
Each of our diverse programs has been developed with the single aim of offering and delivering the most efficient and user-friendly services to our highly valued customers. Besides specific combo packages, here you will also find a list of separate services available. If you cannot decide what would best suit your individual needs, please feel free to contact us for advice and consultation. Most insurance companies cover Janice's service and you can also claim it with your income tax return!
Regarding all Individual Services offered: upon request or should the case require it, Janice will keep contact with the patient's physician and provide updated information via phone or e-mail as appropriate.
Initial Visit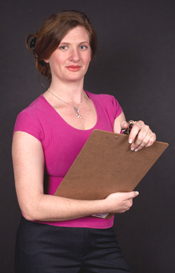 When you decide to take that first step toward improving your nutrition habits, health condition, and general life quality, you need to start with having a detailed initial visit. It usually lasts between 45 and 70 minutes (most often 60 minutes) and consists of three main elements:
Information gathering – the dietitian will take all necessary information about the patient including, but not limited to, past/ current medical issues, family medical history, food allergies and intolerances, weight history, digestive issues, medications, prior or pending surgeries, etc. During this phase the expert will also take the patient's current measurements – height, weight, waste-to-hip ratio and other key indexes.
Nutrition assessment – during this stage a detailed account about the patient's individual lifestyle is being made, taking into consideration their specific goals, likes and dislikes, food and physical activity, personal and professional schedule, family dynamics, stress factors, eating habits, and readiness for change.
Nutrition plan – the final element of the initial visit is the development of a personal eating and activity schedule which complies with the patient's current health and nutritional requirements, individual characteristics, and personal capabilities. Also, specific goals will be set and advice provided on how to keep a personal food journal is provided.
Initial visits can be conducted in two different ways:
– Private Counseling in clinic – $90.00
– Home Visit – $150.00
Follow-up Visit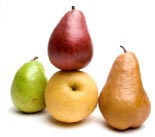 Should it be required, a schedule for follow-up visits is made and the patient is supervised while their progress registered. Usually, a follow-up visit lasts between 20 and 30 minutes, during which time we take new measurements, examine the client's food journal, and discuss any issues that may be relevant – challenges the client has faced in the preceding week or any new questions that relate to what lies ahead.
Just like the initial visit, follow-up sessions can be conducted in two different ways:
– Private Counseling in clinic – $50.00
– Home Visit – $80.00
Virtual Counseling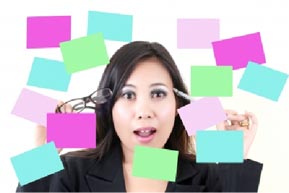 We know working people spare little time on self-care and devote their energy to their careers, homes, children, etc. But we also know it is exactly these people who need to take care of themselves the most and the way they eat. Doing so will provide you with enough energy and positive attitude to share with the world and everyone who needs your personal attention. That is why we developed our one-of-a-kind Virtual Counseling service. Using the technologies our highly advanced 21st century offers, we are now able to save you time and resources and still provide the outstanding quality of our individually based services. Via Skype, telephone, teleconference call, or any other means of communication at your convenience – we are here to help you start your life-changing journey to right nutrition and better health.
Prices:
– Initial session – $60.00
– Follow-up session – $35.00
### Special Packages ###

Personal Success Program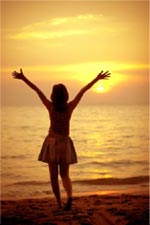 Our Personal Success Program has been specially designed to meet the needs of individuals who wish to change their eating habits and solve a particular problem or concern, be it a psychological, health, or physical one. It is for people who are committed to long-term actions and results. For people, who are truly and fully ready to take that turn in their lives and who also value not only their health and physical shape, but also their money – with this program our clients save up to 15% on regular prices!
The program consists of one Initial Visit and 6 Follow-up visits for a total of $330.00 if conducted in clinic or $535.00 if conducted on site/ at patient's place of choice. We can also accommodate a Virtual Personal Success Program at $230.00.
Family Success Program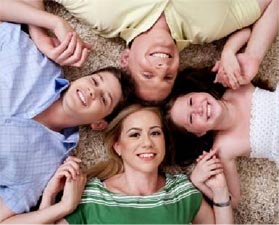 You want to lose weight and your husband needs a special diabetic's diet? Your daughter has psychological issues with food and your son is an athlete with specific nutrition requirements? Waste no more time searching for different specialists for each issue – with our Family Success Program you will get all your family members' various needs met at one single point and at one single price.
The program is aimed at couples with or without children who wish to change their family diet for whatever reason. It is suitable for spouses who have decided they want to alter their eating habits together, supporting and sharing with each other the experience that will improve their overall lifestyle. Children (10 to 18 years of age) are welcome to be included as well since they have their own specific nutrition needs.
The program consists of one Initial Visit and 4 Follow-up visits. Please, check our Pricelist for different price options depending on number of participants and place of counseling.
Children Success Program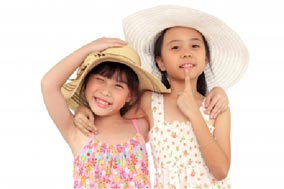 As a professional, Janice is aware that small children between the ages of 2 and 9 have very different and specific nutritional needs related to optimal growth and development. By the same token they are subject to many age specific, nutrition-related problems. Most of these problems are due to outside influences, inability to form the right eating choices, and other similar reasons. That is why we have designed a special program to tackle these challenges and to teach small children how to make successful nutrition decisions, make sure they have a positive body image and confidence to bring them into young adulthood.
The program is designed to include two children (2-9 year old) at one time and consists of one Initial Visit for each child (one hour per child), one Follow-up visit for each child (30 minutes per child) and two combined Follow-up visits (15 minutes per child). That is a total of 4 hours of consultation for two patients at only $380.00 if conducted in clinic or $580.00 if conducted elsewhere. The program allows the inclusion of not only siblings, but children from different families as well. No more worries whether your child gets all the nutrients needed. No more battles at the table convincing them they have to eat their vegetables. No more wondering if your little one would eat his or her lunch instead of throwing it away or trading it for junk food. By choosing our Children Success Program you give not only peace to your mind – you give your beloved ones the chance to grow up healthy, energetic, and full of confidence!
Future Mom Program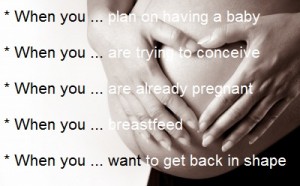 Join our Future Mom Program and learn how to take proper care for your and your baby's nutrition needs. Let us help you get ready for the challenge that awaits you and provide you with the right eating habits that will ensure you and your baby's health, growth, energy, and well-being.
The program consists of one Initial Visit and 6 Follow-up visits (distributed as the individual case may require) at a very special "mom" price of only $300.00 when conducted in clinic or $500.00 when conducted at client's place of choice. We can also conduct the program virtually at $220.00.