We have tried to list in one place the majority of questions we receive and their respective answers for your convenience. If you are unable to find the answer to your specific question, please, feel free to contact us via our contact form and we will get back to you within 24 hours or even less.
Q: How can Janice help me?
A: She puts your eating habits into perspective. Nutritional imbalances are not just about counting calories – there are many factors that influence our eating behavior and Janice examines them all to come up with your individual, practical, reasonable, and result-oriented meal plan, completely resonating with your personal lifestyle. Regardless of whether you were initially driven by medical, psychological, aesthetic, or other reasons, Janice will do a complete nutritional assessment and advise you on the best practices to follow.
Q: What can I expect?
A: You can expect high quality, professional services delivered with a unique, individual approach and always with a smile. You can expect a safe, friendly, non-judgmental and confidential environment where you can discuss your past and current eating habits, your hopes and goals for the future, your fears and your expectations. Last, but not the least, you can expect total honesty and respect for your individual case and personal privacy.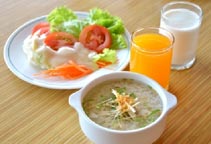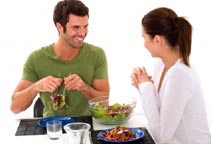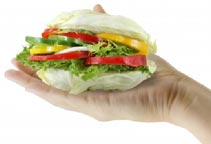 Q: How soon will I see results?
A: Results depend on the individual case and the patient's readiness for change. When it comes to GI and blood sugar problems, we see positive changes almost immediately, but for more complex issues like high cholesterol or triglycerides it may take weeks before a shift in numbers shows up.
Q: I have one type of problem and my husband – another. Can we come for a consultation together? Are there any family packages?
A: We recently launched our Family Success Program exactly for couples with or without children, who would like to come together for a consultation, regardless of whether they have the same type of problem or not. With our special feature you can share and support each other when going through such change in your general lifestyle while saving with our package prices. Please note that initial appointments and 1st and sometimes 2nd follow up visits, couples are seen separately as each individual has their own issues that must be addressed before we combine appointments. This, though, does not affect the package price.
Q: If my goal is weight loss, how much will I lose?
A: Again, results are very individual and depend highly on your current state, readiness to follow a nutritional plan and devotion to goal achievements. In general, you can expect to start losing weight almost immediately, with a rate of 1-2 pounds per week.
Q: Why should I choose Janice's services?
A: Janice's services are superior to others because she cares about each and every one of her patients. Every individual who walks into her office has potential for greatness. Sometimes all it takes is a little direction, a little faith, one small piece of advice to make years of effort finally click. Janice prides herself on having the intuition and experience to both examine and determine what this turning point is to make all of your prior efforts at healthy living finally click. It is like an awakening for many of her patients. In a very short time frame they manage to reinvent themselves. When eating well becomes a priority her patients become stronger, healthier, happier, more confident and energetic than in any other point of their lives.
Q: How long does each session last?
A: Usually, initial visits last around 60 minutes and follow-up visits – around 20-30 minutes. We always try to accommodate each patient and respect their time and logistical limitations.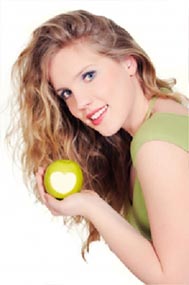 Q: How many appointments do I need?
A: Each case is individual and different in its complexity of various factors such as patient's ability to grasp and adhere to the meal plan, his or her initial level of nutritional knowledge as well as personal motivation. It could be as little as two visits or as much as regular weekly follow-ups for a defined amount of time. Budget and time constraints are also kept in mind when handling each case.
Q: Will my doctor be kept up to date?
A: Should the case require it or upon request, Janice is able to maintain continuous contact with your main health provider, sending regular updates by written report, telephone or e-mail, as appropriate.
Q: What do I do if I go off my plan?
A: The best you can do is to make note of it and let Janice know first thing at the beginning of your next follow-up visit. Together, you will decide on the most appropriate way to proceed further.
Q: Do you have service packages and/or promotions available?
A: We pride ourselves on the diversity of services, packages, and options we offer to our clients. We have developed our special Individual Success Program, the Family Success Program, Future Mom Program, Children Success Program, special coupons and gift certificate options. There are also many promotions and bundles to meet each and every client's needs and requirements. We are very flexible and accommodating, so you can always contact us for your individual quote.