var _gaq = _gaq || []; _gaq.push(['_setAccount', 'UA-37111643-1']); _gaq.push(['_trackPageview']);
(function() { var ga = document.createElement('script'); ga.type = 'text/javascript'; ga.async = true; ga.src = ('https:' == document.location.protocol ? 'https://ssl' : 'http://www') + '.google-analytics.com/ga.js'; var s = document.getElementsByTagName('script')[0]; s.parentNode.insertBefore(ga, s); })();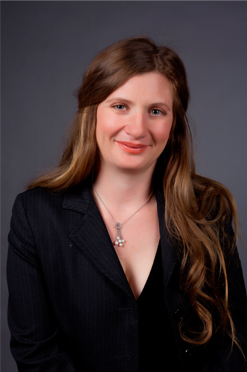 Janice Cohen, B.Sc., R.D., is one of Canada's most experienced and trusted nutrition specialists, serving both the private and public sector in the Montreal area. She successfully graduated from the challenging McGill University as a registered dietitian following a D.E.C. in Health Science from John Abbott College. Janice's educational background in food service, community nutrition and clinical nutrition has allowed her to gain valuable experience in many areas – food preparation and supervision, special recipe development, community nutrition, nutrition research and clinical nutrition for patients with specific problems such as diabetes, cardiovascular conditions, eating disorders, etc.
Currently, Ms. Cohen is a clinical dietitian at the Vendome Medical Clinic in Westmount, the Kildare Medical Center, the Family Chiropractic Center in Beaconsfield, and the Morisset Family Chiropractic Center. She was Director of Nutritional Services at Ben-Weider JCC YM-YWHA – an innovative project where she created a modern nutrition resource center. She worked there side by side with experienced nurses and therapeutic fitness instructors to provide for each client's individual needs with regards to fitness and nutrition in both private and group settings.
Besides the individual services she provides, Janice Cohen also takes an active part in many corporations' nutrition programs. She has worked with a variety of large-name companies, including TD Canada Trust, L'Oreal, Xerox, Purolator and Insight Canada, helping them in each step towards ensuring a healthy, energetic and highly productive team.
In her spare time, Janice contributes to the Parkhurst Exchange, a Forum Journal distributed to the entire medical community throughout Canada, where she writes specialized articles on nutritional issues. She also devotes time and energy to the local English Montreal School Board, where she teaches English as a second language to newly arrived immigrants. She has also contributed to the Quebec Breast Cancer Foundation and is a certified member of two of the most prominent professional organizations – Dietitians of Canada (DC) and Ordre professionnel det dietetistes du Quebec – as well as DC's Consulting Dietitians and Media professional networks. She can be seen speaking to many other community groups, lecturing and providing nutrition information booths throughout Montreal.